5 Simple Additions for a Complete Patio
There's more to a patio than bricks and pavers. A patio can transform your entire backyard from a grassy area for your dog into an inclusive and enjoyable place you won't want to leave.
If you're planning on installing a patio , we have some suggestions about how simple additions can add value and personality to your patio.
1. Get some nice furniture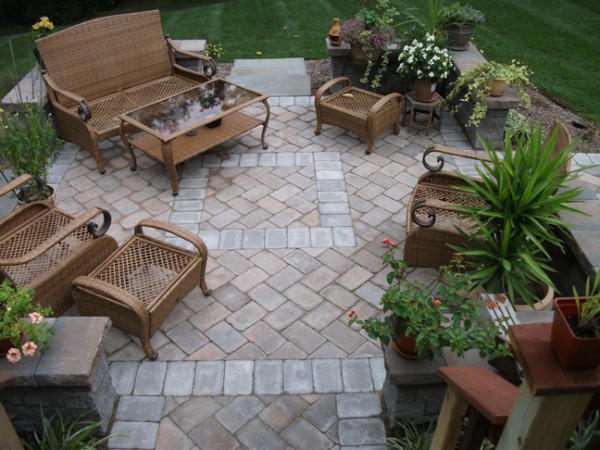 After your patio is built and ready to go, one of the first things you should do to give it some life is get patio furniture. It's impossible to enjoy a patio without someplace to sit and relax. A nice patio table with a few chairs will give you a place to eat or browse the web.
2. Put up an awning
During the day, a patio's worst enemy is the sun. Patios aren't usually defended by any shade or cover, so they can become brutally hot and unpleasant to be on. The simple solution is an awning. There are many types of awnings, including simple umbrellas and retractable awnings. These are the best because you can put it up during the day prevent sunburn and take it down at night to see the stars.
3. Install a firepit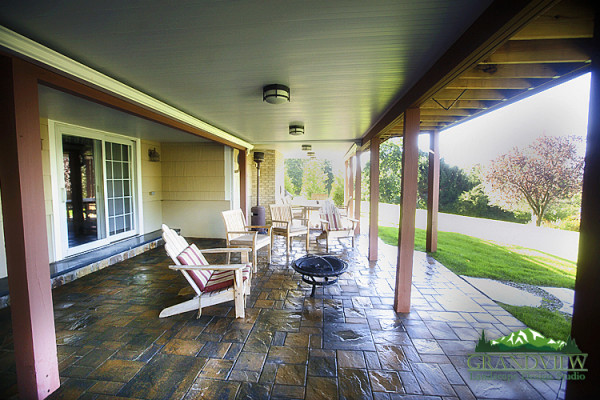 On cool autumn nights, don't let the chill in the air drive you indoors. Your patio will get much more use if you install a firepit. It will not only keep you warm and out on your patio but it could also serve as a place for visitors to gather around and talk. You have several options with firepits. You can actually buy a simple one to put on your patio or you could go the bigger route and get one installed.
4. Set up outdoor lighting
When you're having nice parties on your patio, they don't have to end when the sun goes down. Strategically placed outdoor lighting around your patio can give it a lot of life, even when the moon is in the sky. Certain outdoor lighting can create a quiet, low-key ambiance or provide enough illumination to keep a party going.
5. Get a barbecue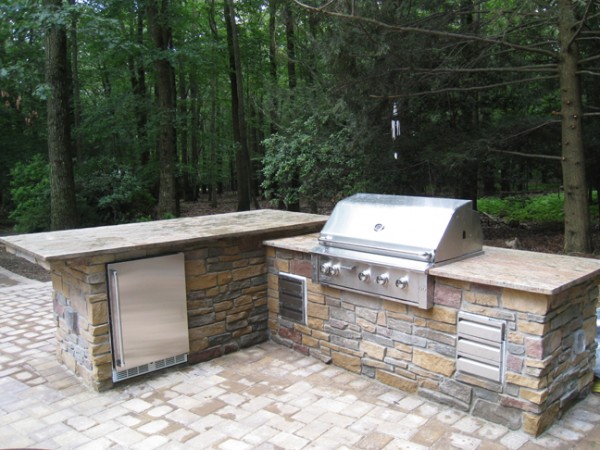 So you have furniture, lighting, an awning and a firepit. There's still one major thing missing: food. Putting a barbecue, or better yet an outdoor kitchen, next to your patio will instantly turn it into the life of your home. Not only can you make delicious meals for your guests but it also gives you another cooking space to experiment with new foods for yourself.