'Jersey Grown' Makes Push For Local Plants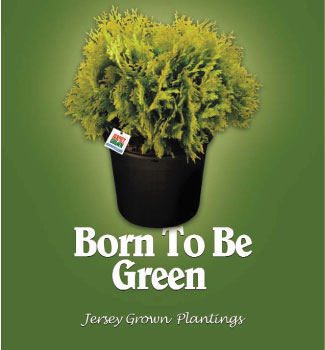 A few weeks ago, New Jersey Secretary of Agriculture Douglas H. Fisher kicked off the spring planting season with an urge for residents to visit local nurseries and garden centers.
Fisher and the Christie administration made it easier to find these local nurseries by launching the new site jerseygrown.nj.gov, which gives information on the Jersey Grown program and offers useful links. It also has information for gardeners, such as weather maps and a hardiness plant zone map.
Plants branded with the Jersey Grown program means they were grown in New Jersey. The reason you'd want to get plants that are locally grown is that they're used to the New Jersey soil, have been checked for quality and are pest-free. Aside from the commercial benefits of the Jersey Grown program, promoting locally grown plants helps curb the spread of invasive species.
Here's more from the Fisher via NJ.com:
"When planting your spring gardens this year, visit your nearby nursery or garden center and look for Jersey Grown annual bedding plants, perennials, shrubs and trees," said Secretary Fisher. "These businesses at the shore and throughout the state are open and here to help during the Superstorm Sandy rebuilding process."
Supporting local businesses and the state is obviously important, but the landscape of New Jersey is equally important. After Hurricane Sandy, much of the landscape was negatively affected, especially near the shores. To recover and prevent invasive species from growing into those spots, local plants are key.
So if you're considering adding some greenery to your landscape this spring, remember to visit the Jersey Grown website to find local nurseries. Or give us a call and we can help you out.
You can also see a commercial for Jersey Green below.