How to Prepare Your Property For a Storm
It's been a rough few weeks for the residents of New Jersey. After the devastating Hurricane Sandy came barreling through the area, a powerful nor'easter dumped several inches of snow on the area. While hurricanes are pretty rare in this part of the country—except for a bizarre few that have come dangerously close recently—storms are not an uncommon occurrence in New Jersey.
There are a number of things you should do before the arrival of a storm, including stocking up on water and making sure your flashlights are charged, but you also need to make sure your property is prepared. Here's how.
Trim your trees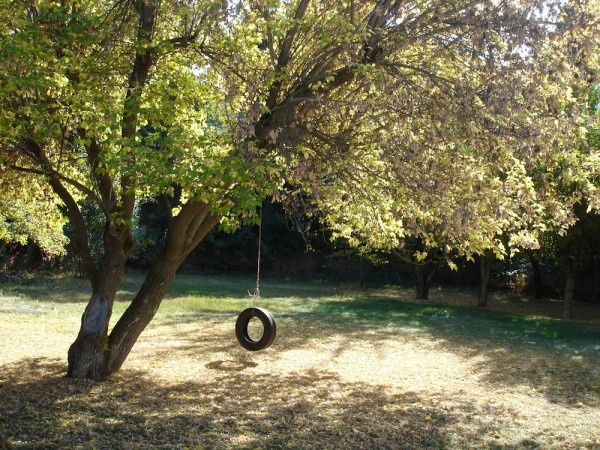 Whether you're expecting high winds or heavy snow, the greatest amount of damage that happens to your property during a storm is usually from a fallen tree. It could fall on your car or house, but perhaps the most compelling reason to take down trees that could potentially fall is that they're a major cause of deaths in storms. When high winds pummel an already fragile tree or heavy snow piles up on the branches, it could come crashing down unexpectedly.
That's why you should always—not just before a storm—keep an eye out for trees or branches that look like they have the potential to break. Once you find these trees or branches, call an expert to come take it down for you.
Secure or store loose equipment or items
You should do this normally, but before a storm, it's important to securely store anything that is loose in your yard. Put the patio chairs in your garage, pick up an loose toys or gardening equipment, and make sure outdoor shelters are taken down or secured. Things that are flying around can cause significant damage or they can be damaged in the rain or snow.
Take extra care of potted plants
You can't do much for your garden and plants in the soil, but potted plants are at a high risk, so you should take care of them. You should make sure you do one of a few things. Either completely remove the potted plants from your yard by taking them into your garage or inside. Another option is to put it on the side of your house that won't get a lot of windy. Finally, if you're anticipating a high-wind storm, lay the potted plant on its side with the pot to prevent significant damage.
Remember that prevention is the best thing you can do for your yard during a hurricane. Double check everything in your yard and try to anticipate any problems, so you can take care of them.