Things to Start Thinking About for Christmas Decorations
It's never too early to start thing about holiday decorations. Halloween is a little less than two weeks away, but after that, it's just a straight shot to Christmas—with a stop for Thanksgiving, course. And here in New Jersey, having the biggest and best decorations on your house really brings your property to life.
So, if you're already pondering what you want your house to look like during the holidays, here are some things you should start thinking about.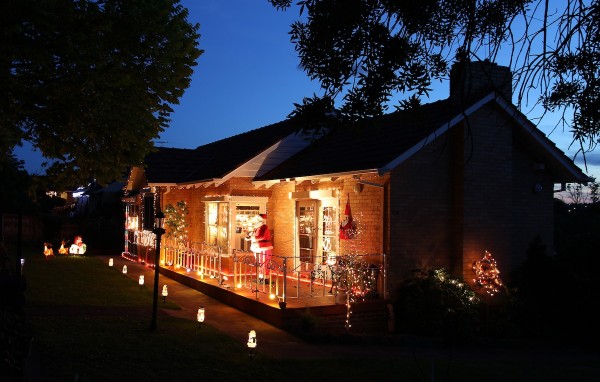 Do-It-Yourself or Paid Installers?
One of the fundamental questions of putting up Christmas lights is whether you want to do it yourself or hire someone to do it for you. There are pros and cons to each. For example, if you hire someone to do it for you, it will likely be more expensive. The positive side is that you don't have to do the physical work and it comes out looking really professional.
If you do it yourself, you'll save money, but you won't save time. You have to plan everything yourself and go out and buy all the equipment. There's also the risk of ending up with a sloppy-looking house.
In the end it's a matter of preference, but hiring Christmas light installers will definitely make your life easier.
Think about a budget
Whether you're doing it yourself or hiring professionals, you need to set a budget. It's really easy to go overboard and spend thousands and thousands of dollars on these magnificent decorations for your house. You can avoid overspending by giving yourself a rigid price that you stick to.
Create a rough plan
The sooner you start thinking about what you want, the better. You can go simple with basic lights on the roof or you can go more complex—like lights that interact with music. Even if you're having professionals come in and do the installation, you can give them your plan.
Also, since you have your budget set, you should let your finances dictate your direction. While you might want to get a huge, grandiose display, don't go too far outside your budget.