Tree Lightings in NJ and NY Ring in the Holidays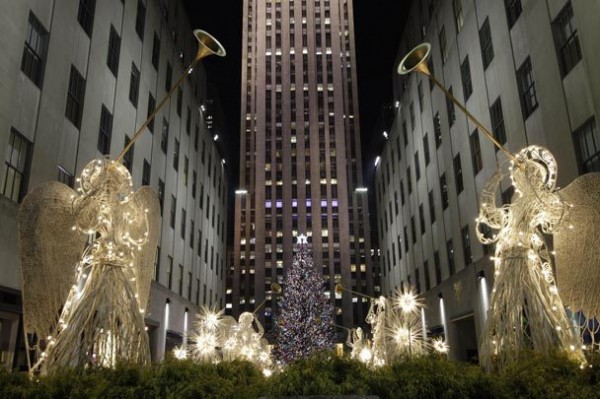 It's that time of year when the holidays are finally starting to come alive. Thanksgiving is in the rear-view mirror and the season of magic and wonder is upon us.
Starting off locally, Santa Claus descended upon Morristown on a fire ladder to the delight of numerous children. At the Morristown Green—a historical park at the center of the town—Santa, with the help of a countdown from the audience, brought the town to life during the annual Christmas lighting.
You can get a glimpse at the great event from the video below:
Then, of course, you have one of the country's most famous Christmas events—the lighting of the tree at Rockefeller Center in New York City.
The star of the night, an 80-foot Norway spruce, comes from New Jersey and holds a special place because the massive tree made it through Hurricane Sandy.
New Jersey and the Northeast in general has suffered a lot of setbacks over the past few weeks with destructive storms, but now is the time of year to band together to celebrate and rebuild as a community.
If you're looking to light up the spirit of your neighborhood, contact us today to learn more about our New Jersey Christmas lighting services.