Landscaping Care Tips for Early Spring
If you take a look outside, you'll see a blanket of fresh snow on the ground with a wintry mix in the forecast for the next day or so. It's hard to believe that spring will be here in less than two weeks.
While it's almost inconceivable to start thinking about spring with all this snow, it's time to think about how you want your landscape to look for warmer weather. You shouldn't really start doing any work to your yard until after you're sure there's no more frost, but here are some things to consider when it is warm enough.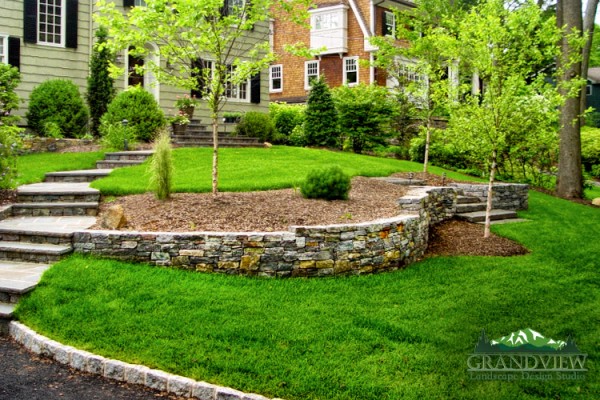 Check your lawn for disease
There has been a lot of snow this winter, and one of the troubles your lawn faces at the onset of spring is snow mold, which becomes visible after the snow has melted. In our last post, we talked about how to protect your grass in winter, but thawing snow could reveal that your lawn has some snow mold.
There are two main types of snow mold: pink and gray. They usually look like dead patches of grass with some fuzzy fungus on top. If you do notice some on your lawn, use a rank to mix up the grass to get some oxygen to the blades. This will help combat the snow mold.
Mow lawn if it gets too high
Typically, right after spring, the grass won't necessarily grow rapidly, but it will start to get higher as the weather gets warmer. It's good to let your grass grow a little, but you should mow it when it gets three or four inches tall.
Avoid fertilizer
Many people immediately want to start fertilizing the lawn to get the healthy green color back, but it could actually hamper growth. Instead, wait until the temperatures get warmer to fertilize.
Decide what work you want done to your yard
In late winter (and early spring), you should start thinking about what type of work you want on your yard. Have you been dying to get an outdoor kitchen or install a raised patio? Do you want to build an inground pool for the kids to enjoy? If the answer is yes, you need to jump on it as soon as possible. Many companies get booked up, so to make sure your yard is ready for the summer month, contact a company like Grandview to begin work right away.